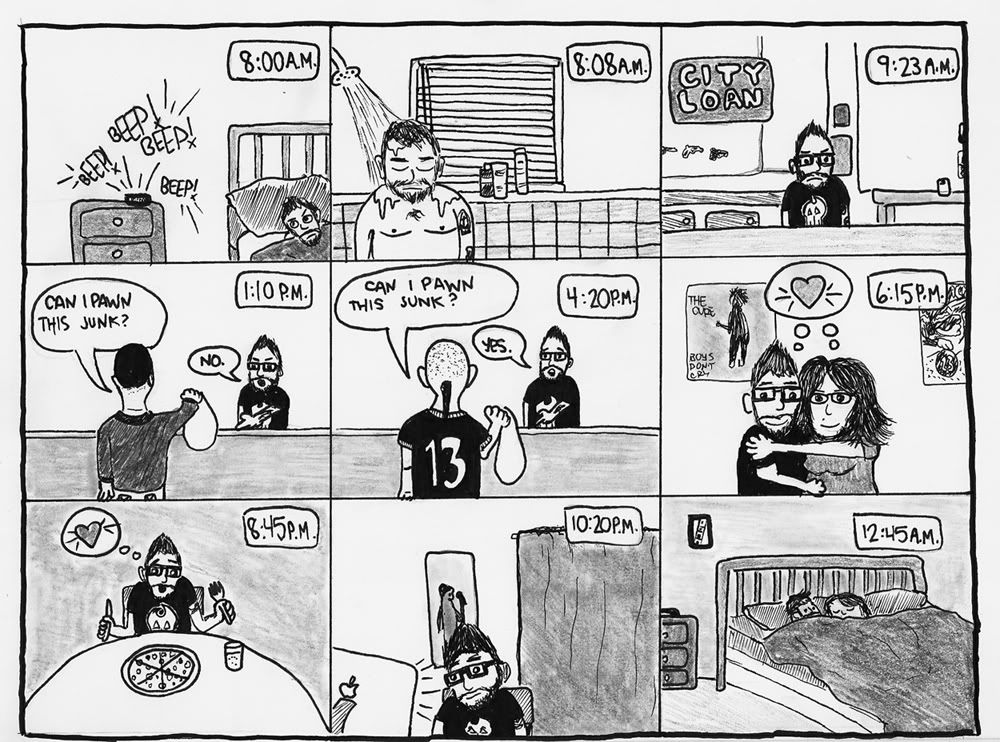 What's up cool kids?
No post in about a month, but it's only because I'm busy shakin' down fruit trees to pay back Tom Nook... If you actually get that, I will award you a free portrait. (contest void if you are my brother!) Send the answer
here
, along with what you might want. (As long as it's an alligator punk or a robot, NATCH!)
The zine I've been blabbering about is actually kind of coming to fruition, so when it comes out, don't be mad if I hassle you to buy one, ya feel me knockin'?... Well then let me in!
P.S. In panel two, I am not masturbating...
Later Skaters,
John
Check These Out!
FWG MySpace
FWG Facebook
Bummed Out City Comix