I am fucking PRODUCTIVE lately... 3 comics in 2 days? Fuck.


Enjoy it everyone, I probably won't post anything for like, 3 weeks now.
...and, as a bonus to anyone who may care; a quick, extremely shitty comic made in dim light at the Downtown Bar in Pueblo shortly before the New Year was rung in...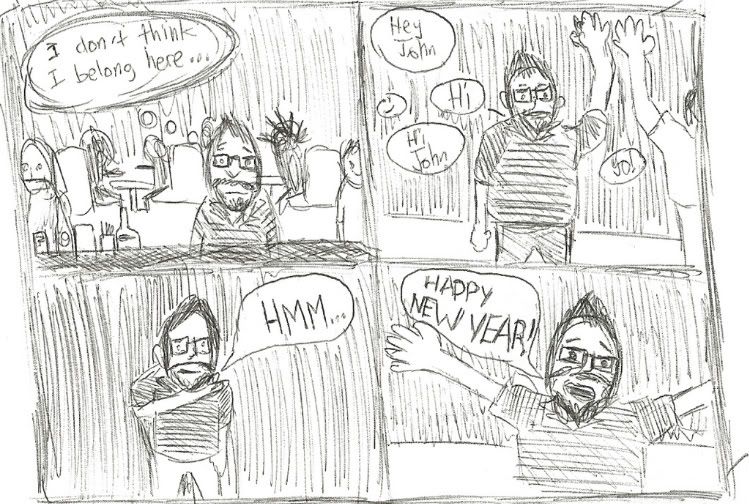 jesus, look at those hands in the second panel...

send me money so I can take a fucking drawing class...later skaters,
fwg
myspace.com/fatwithglassescomic
facebook profile